We're Engaged
Published: 10/13/2020
Subscribe to Ja3k
That's right this blog is now a newsletter.
Thanks for subscribing!
Rhiannon and I are engaged! We got engaged this weekend during a beautiful weekend of walking the Olentangy, seeing deer, Indian food and pumpkin carving. I'm really excited to share our life together. Rhiannon, you bring so much fun and whimsy to my life. I'm excited for this next chapter we're starting together. It's crazy to think that we've been together so long and it's still just the beginning. Love you so much!
I thought I'd share some beautiful moments from our relationship.
First Date
Our first date was to the Wexner Art Museum and we were brought together by the machine. I was getting sort of nervous after the first two art halls of fashion exhibitions full of dresses and pins that I had nothing interesting to say about. But in the back of the museum, behind a black unlabeled curtain, was an amalgamation of pistons and levers and videos of people walking in different ways projected onto the walls. There were none of the typical 'explanations' that usually accompany art and there was no one else there. Only now am I looking up more information about the piece. To find it I had to look through wexart's tweets from early 2018. It's strange to listen to Kentridge's statement now. It feels like he's talking about our life and relationship. I realize now that the exhibit opened on the Saturday of our first date. Strange to think how our lives might have turned out very differently if it had of opened one day later.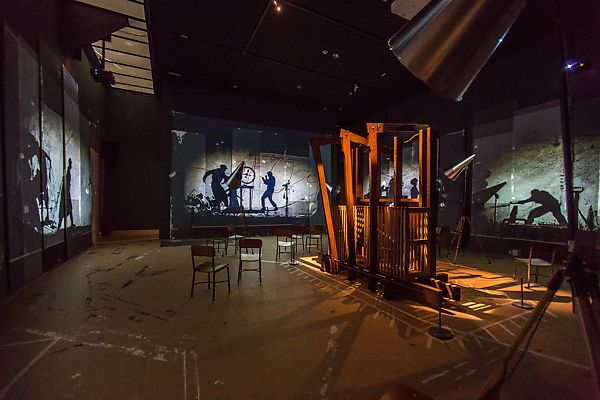 No pictures from our first date. But here's the machine.
Trip to Seattle
After a semester of dating Rhiannon invited me to visit her home in Seattle. We had a whale of a time going to different museums and beaches. It was really amazing to get to know Rhiannon's family and explore Seattle together. We got a lot closer during the trip and it was sort of a turning point in our relationship. After the trip it was a long summer since Rhiannon was in Seattle doing an internship while I was still in Columbus.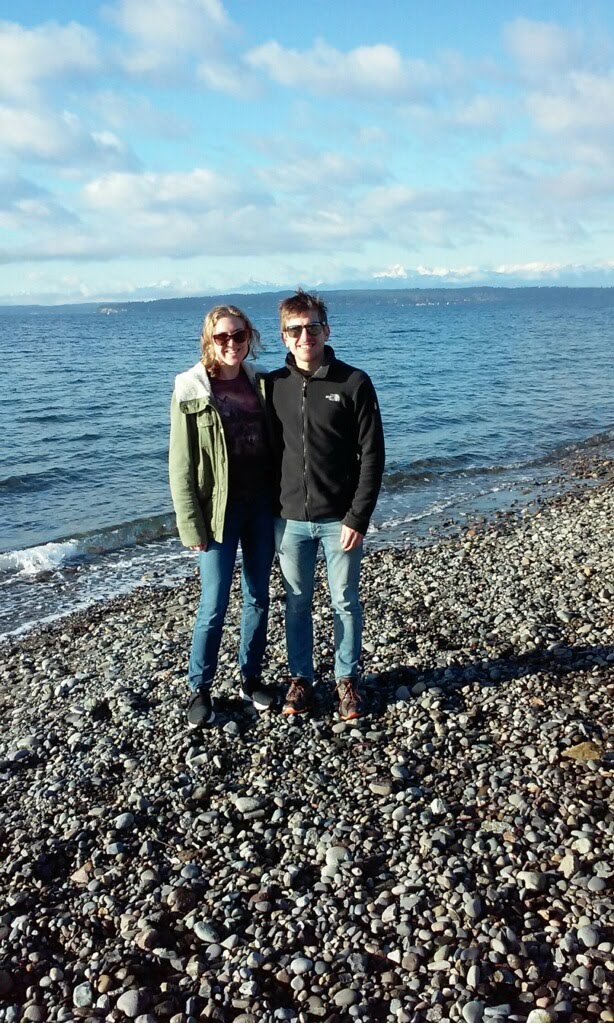 At Richmond Beach.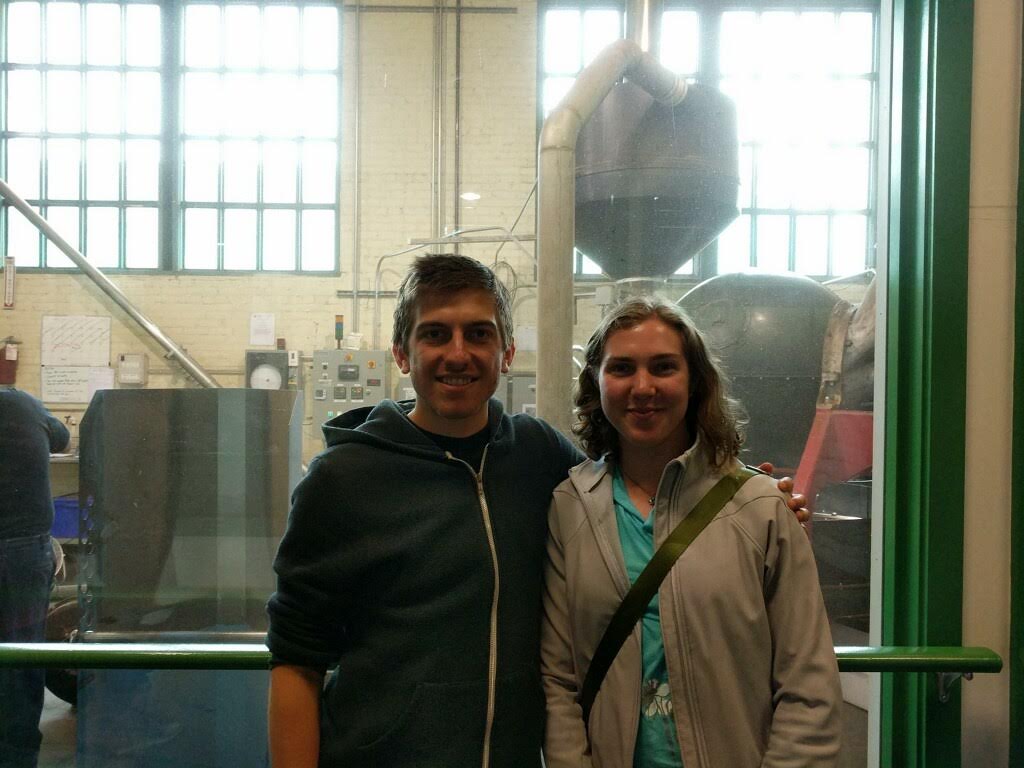 At the theo's chocolate factory.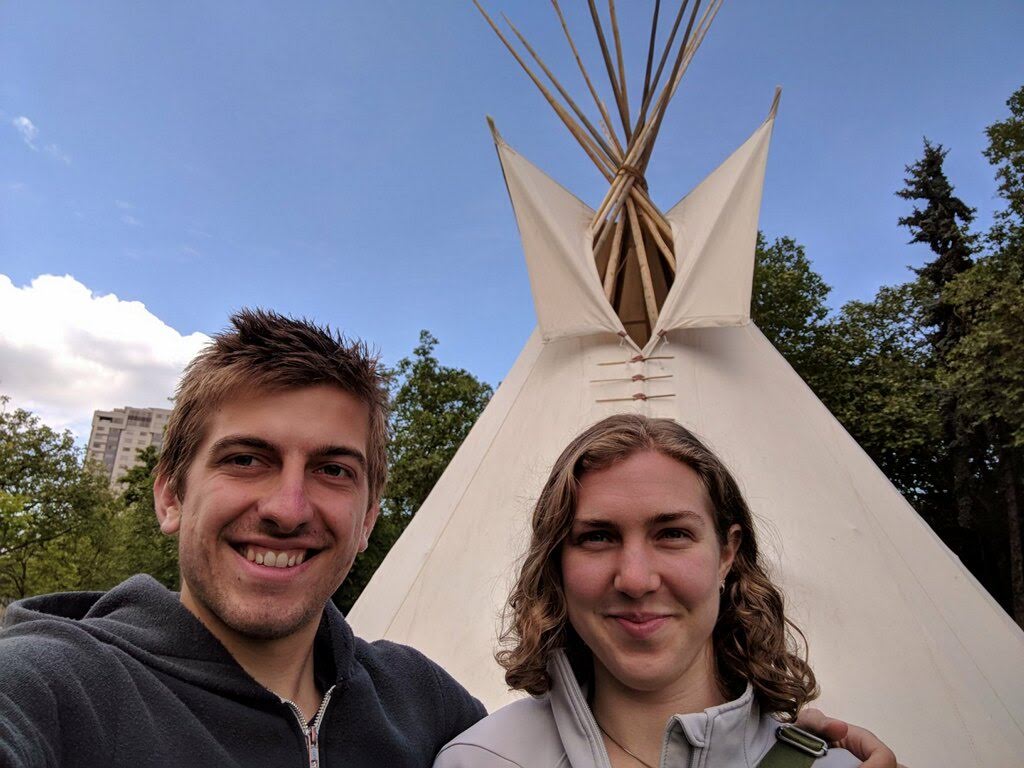 Trip to Maryland
In the fall when Rhiannon was back in Columbus we roadtripped to my parents in Maryland. It was nice traveling together. We had playlists curated for the trip and it was a lot of fun.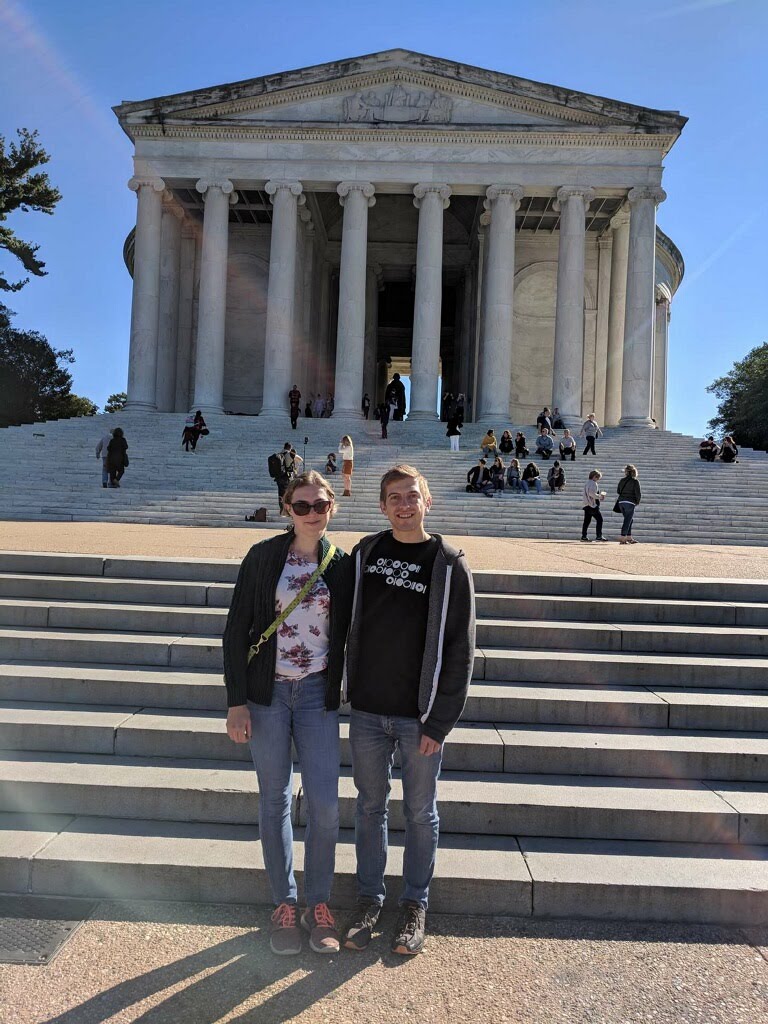 We were with my parents for this one. But a really nice old man didn't notice and offered to take some pictures for us. I didn't have the heart to say we didn't need him.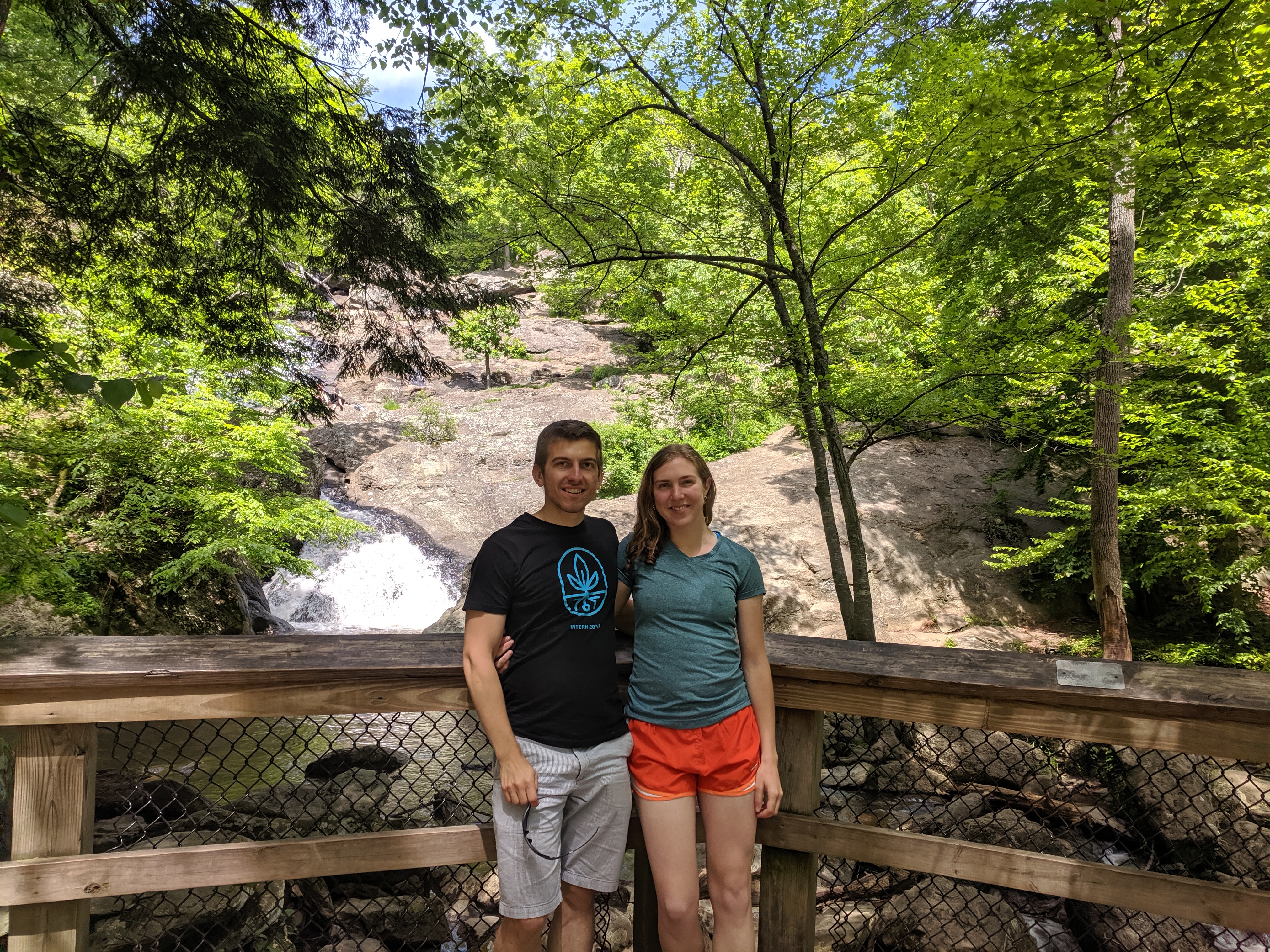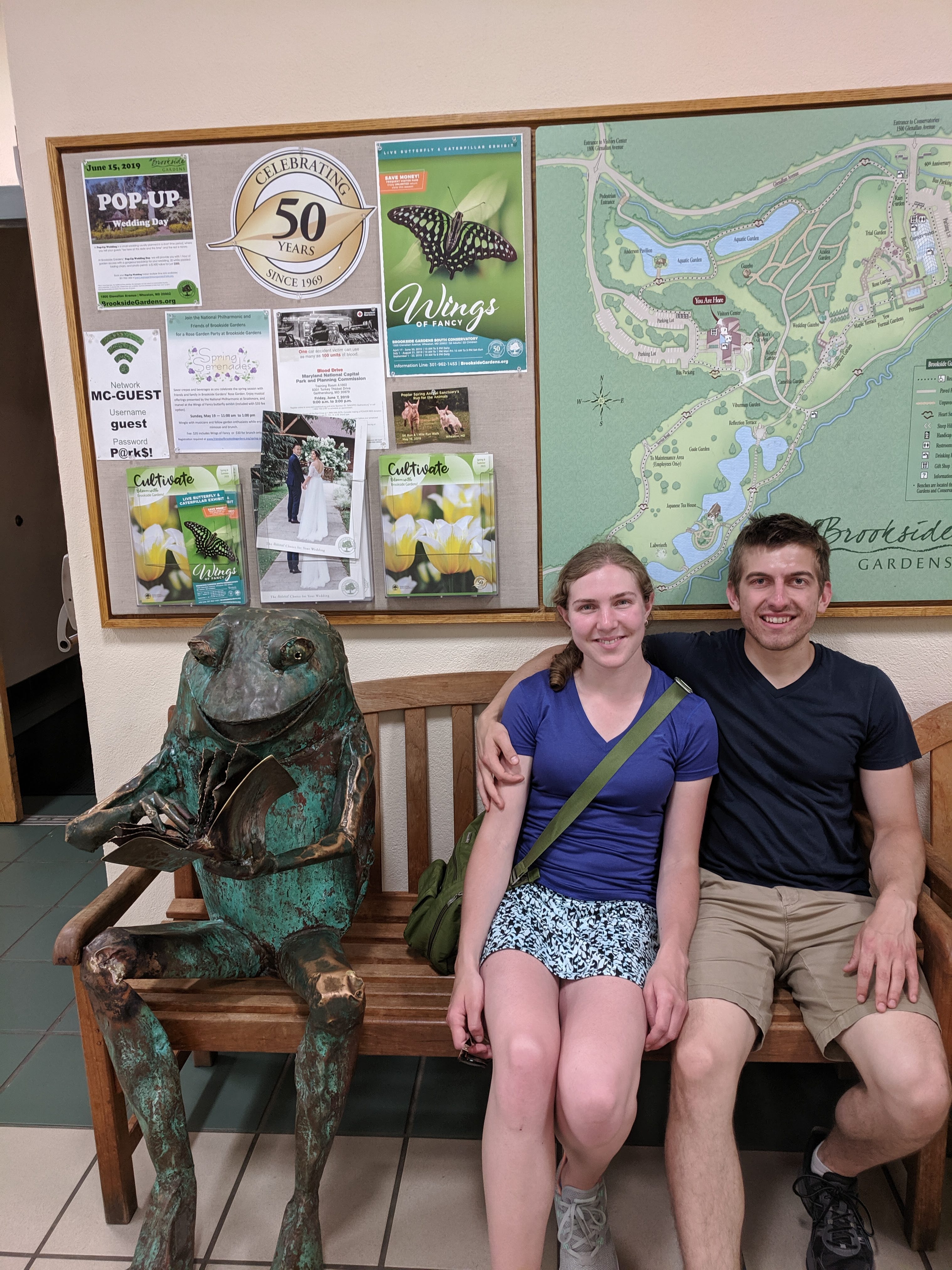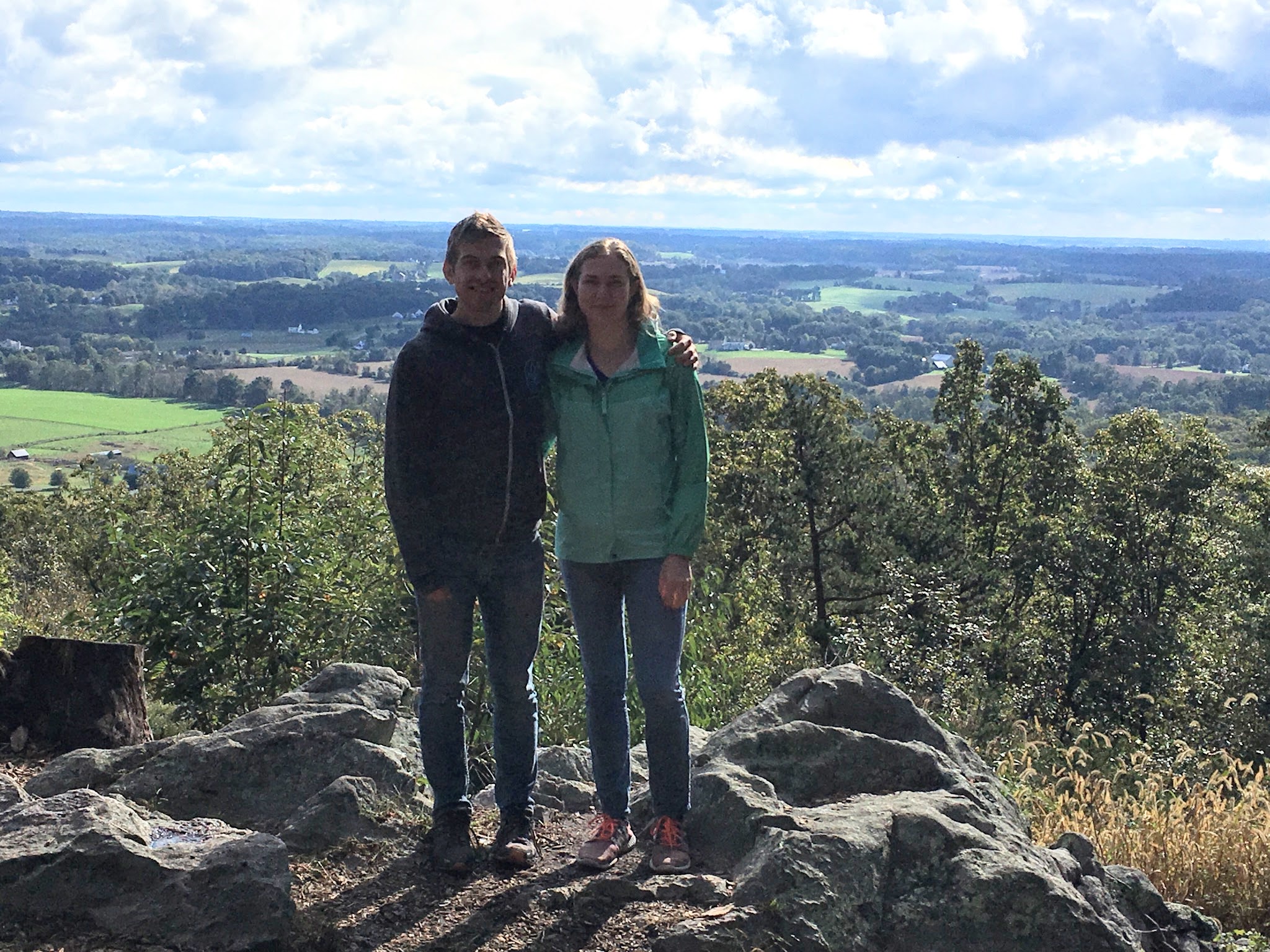 Winter Break 2018
I'd met Rhiannon's dad earlier when he visited but this was my first time really getting to know him. I also met her dogs! Three lovable fur balls.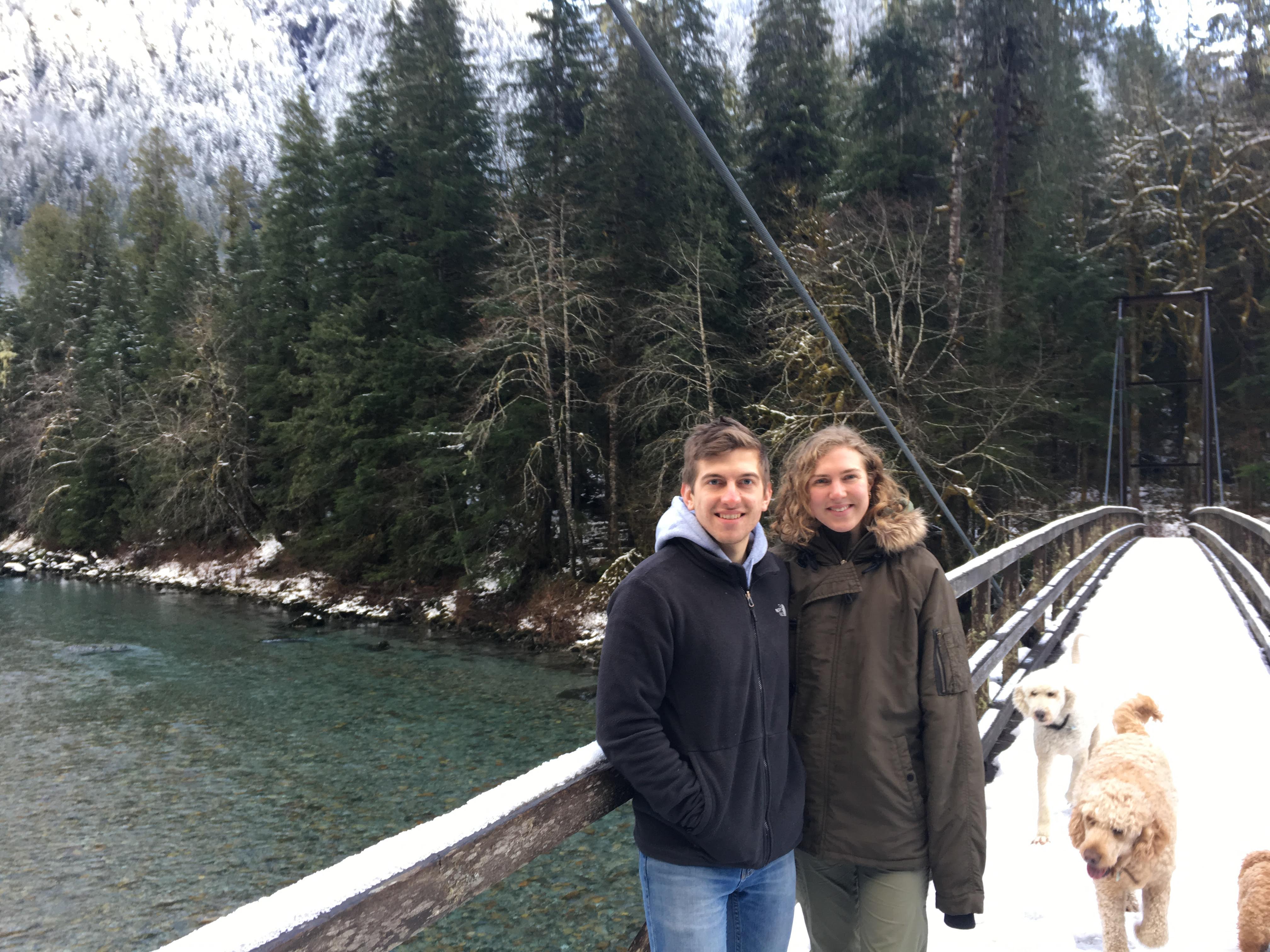 My first time meeting the dogs.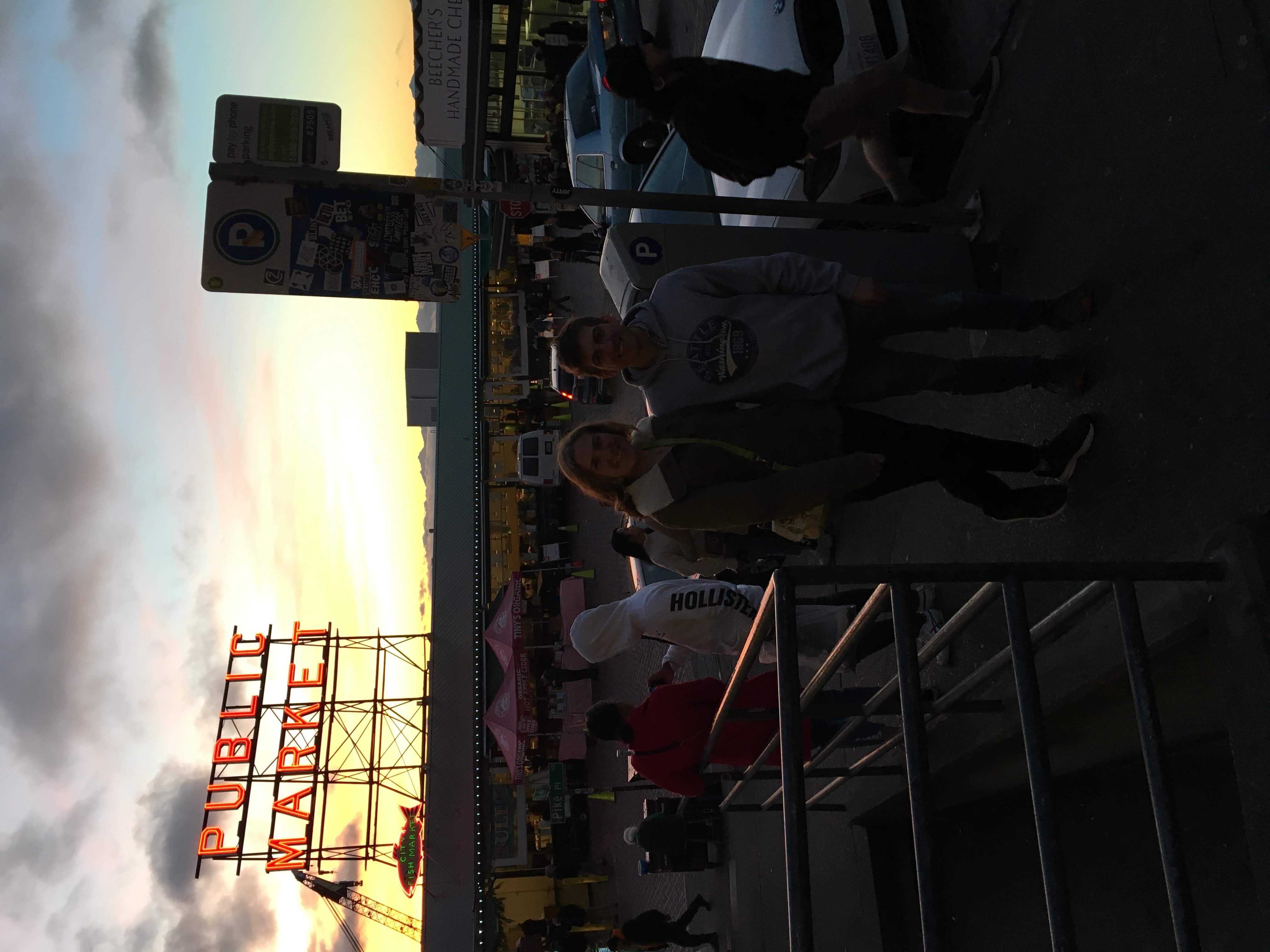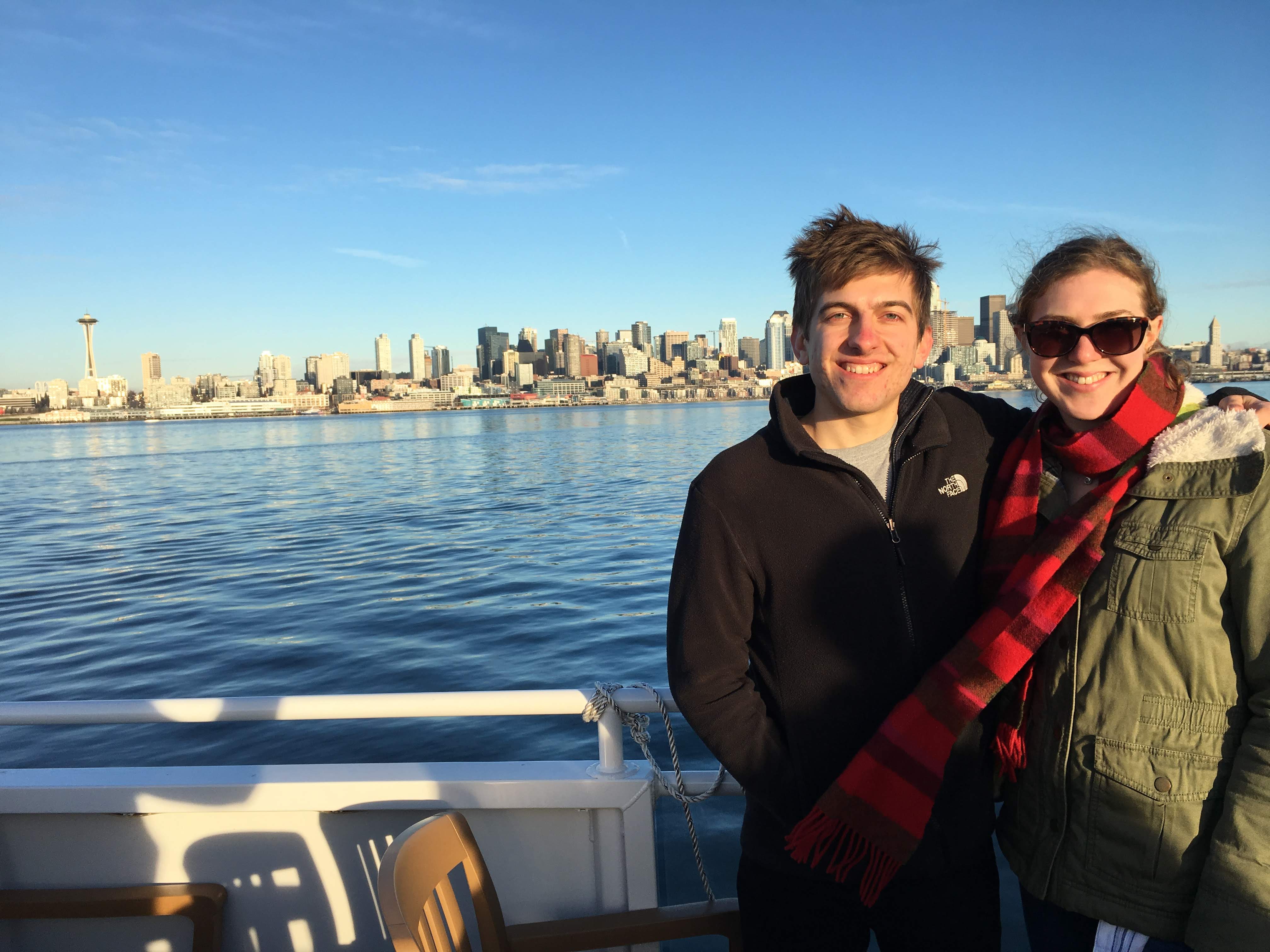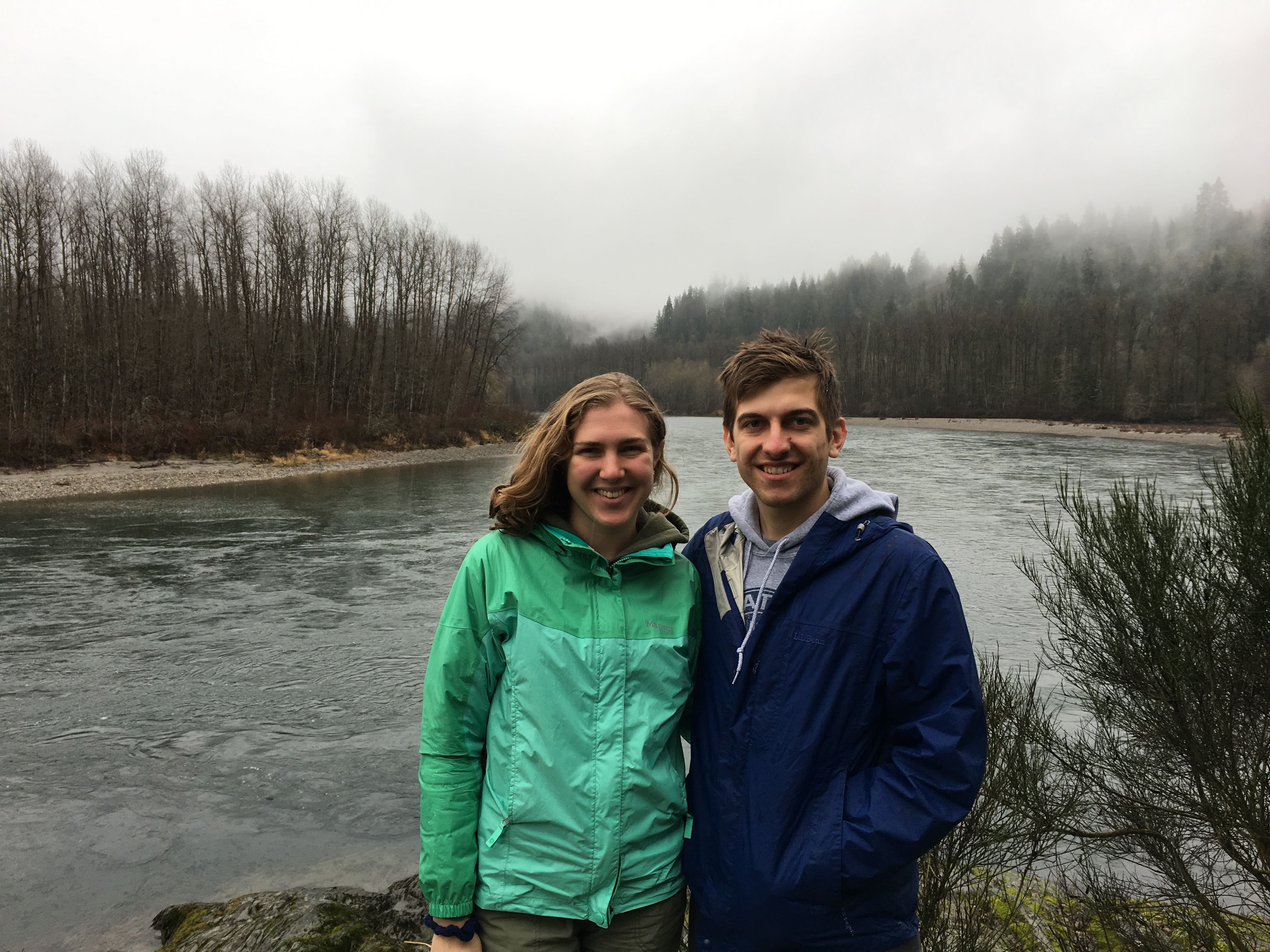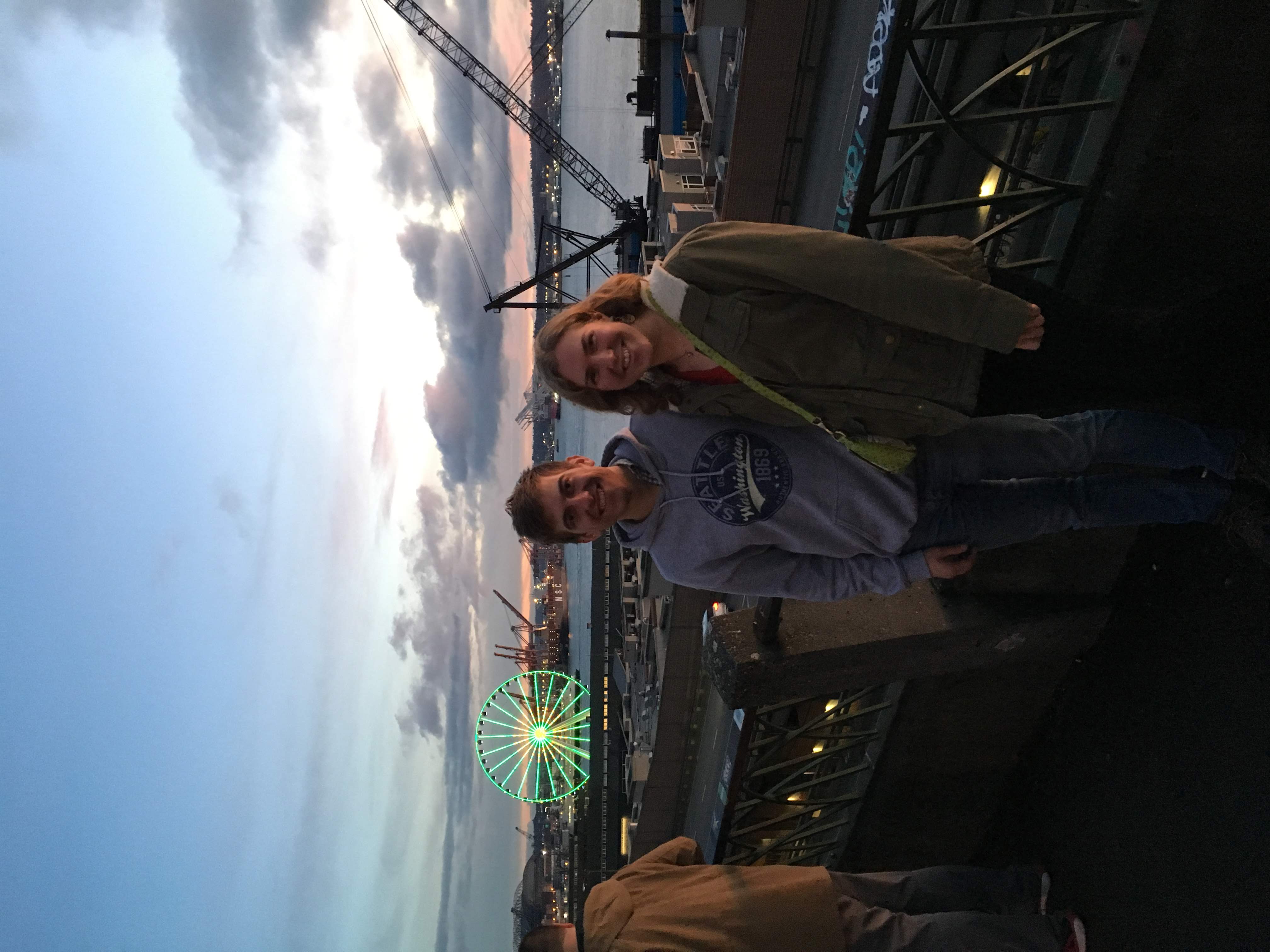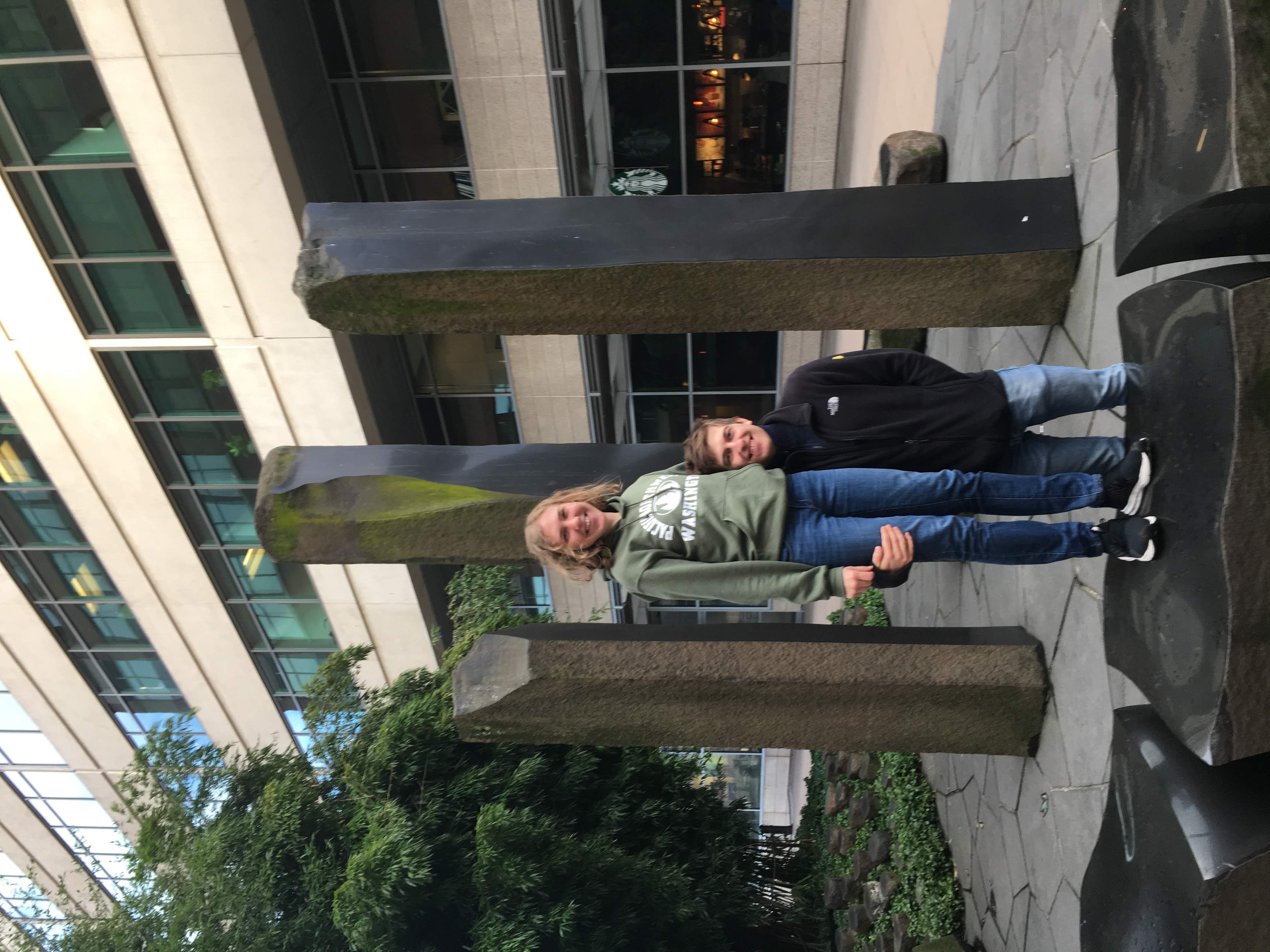 Trip to Mexico City
During Spring break 2019 we vacationed in Mexico City. I've been there a few times and it's one of my favorite cities. I got really sick and Rhiannon went to a pharmacy and got nausea medicine for me. I know I can always count on Rhiannon to care for me when I'm sick! The trip was an adventure which brought us closer together.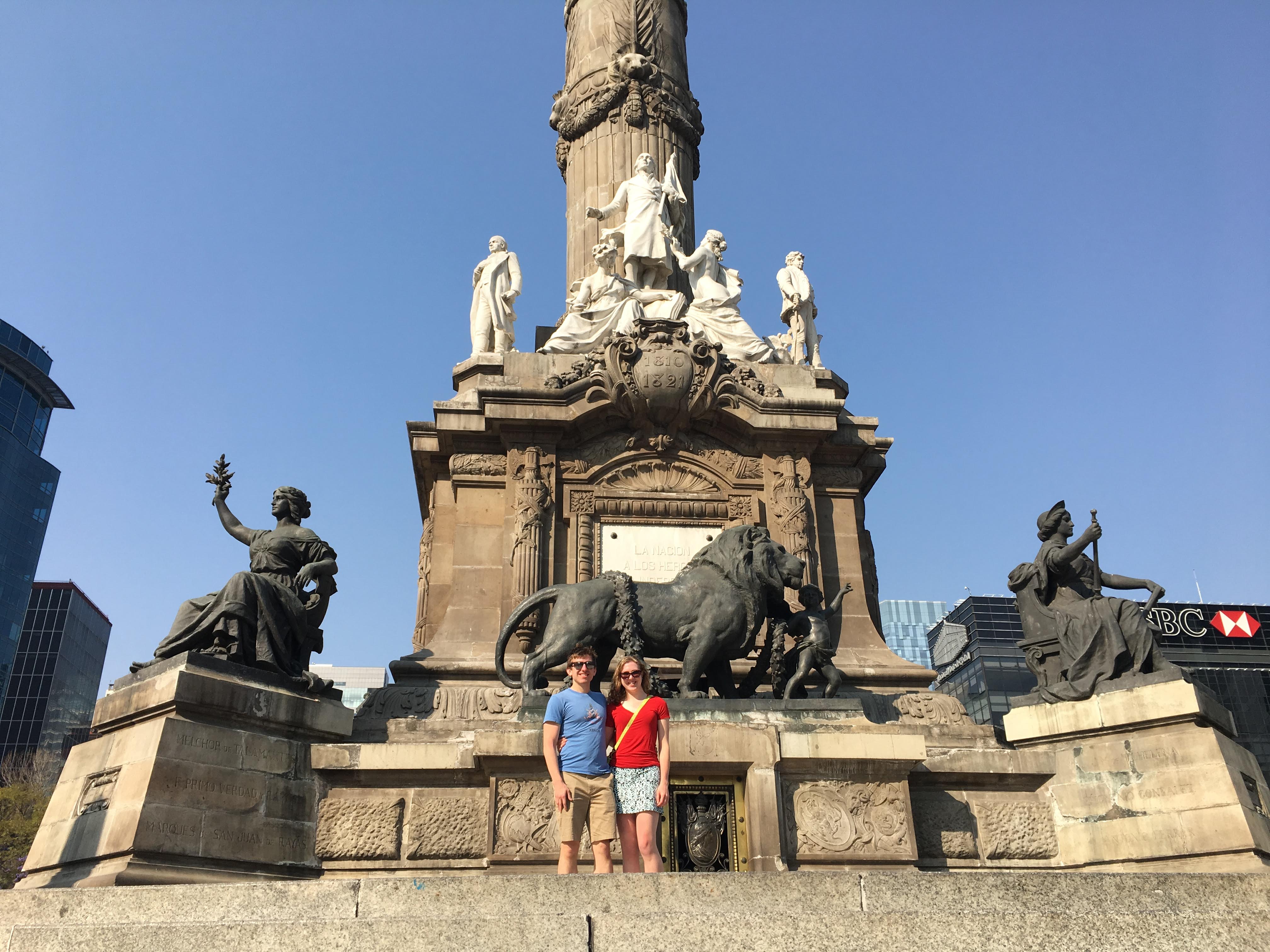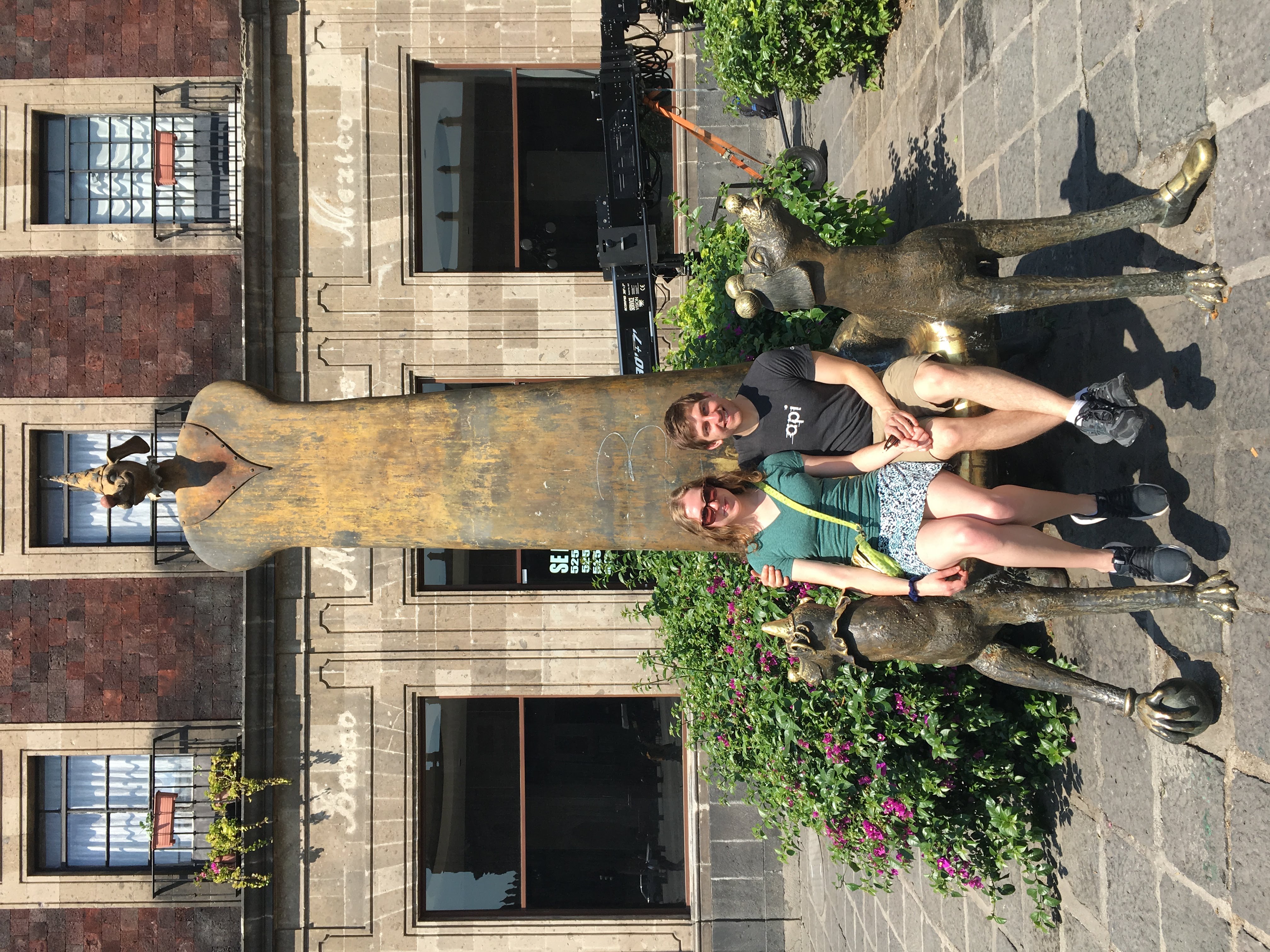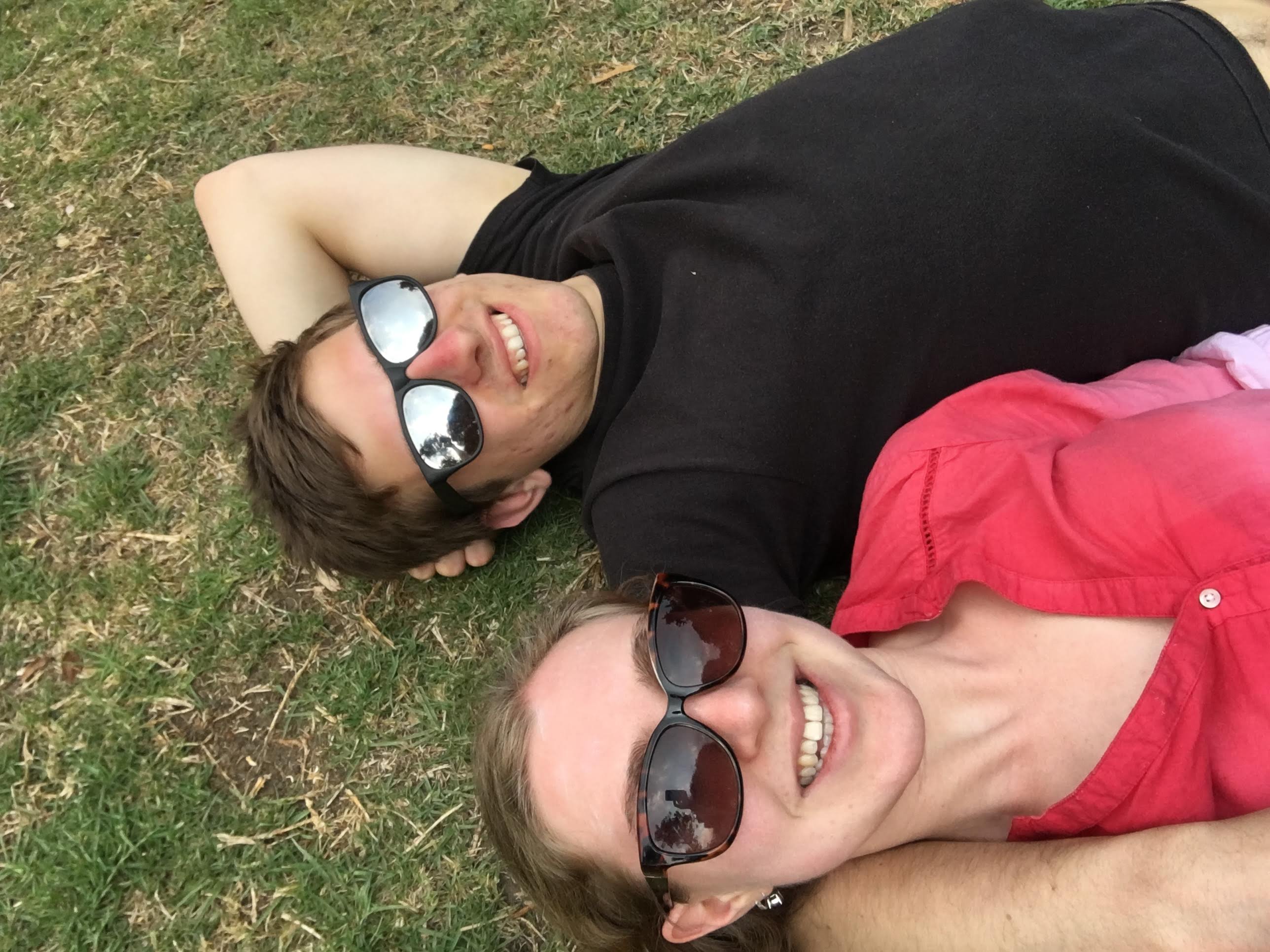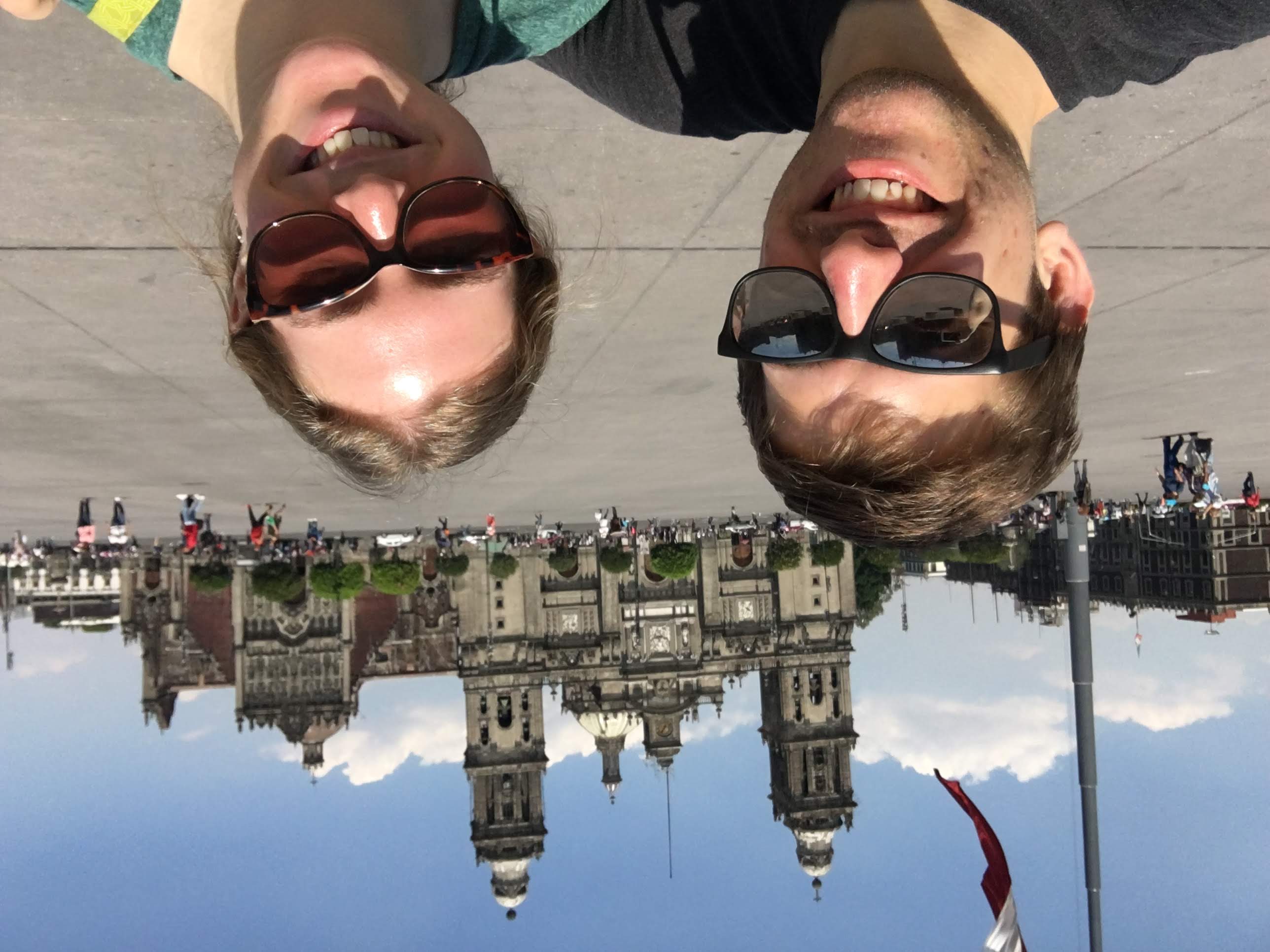 Road trip to Massachusetts
At the beginning of the summer in 2019 we road tripped to my home in Maryland then up to Rhiannon's step mom's house in Massachusetts. On the way we stopped in Philadelphia, to see a 40 lb. colon and eat lunch, and NYC for a few days. It was really great to meet more of Rhiannon's family. We didn't get too many pictures on this trip but here's us in central park.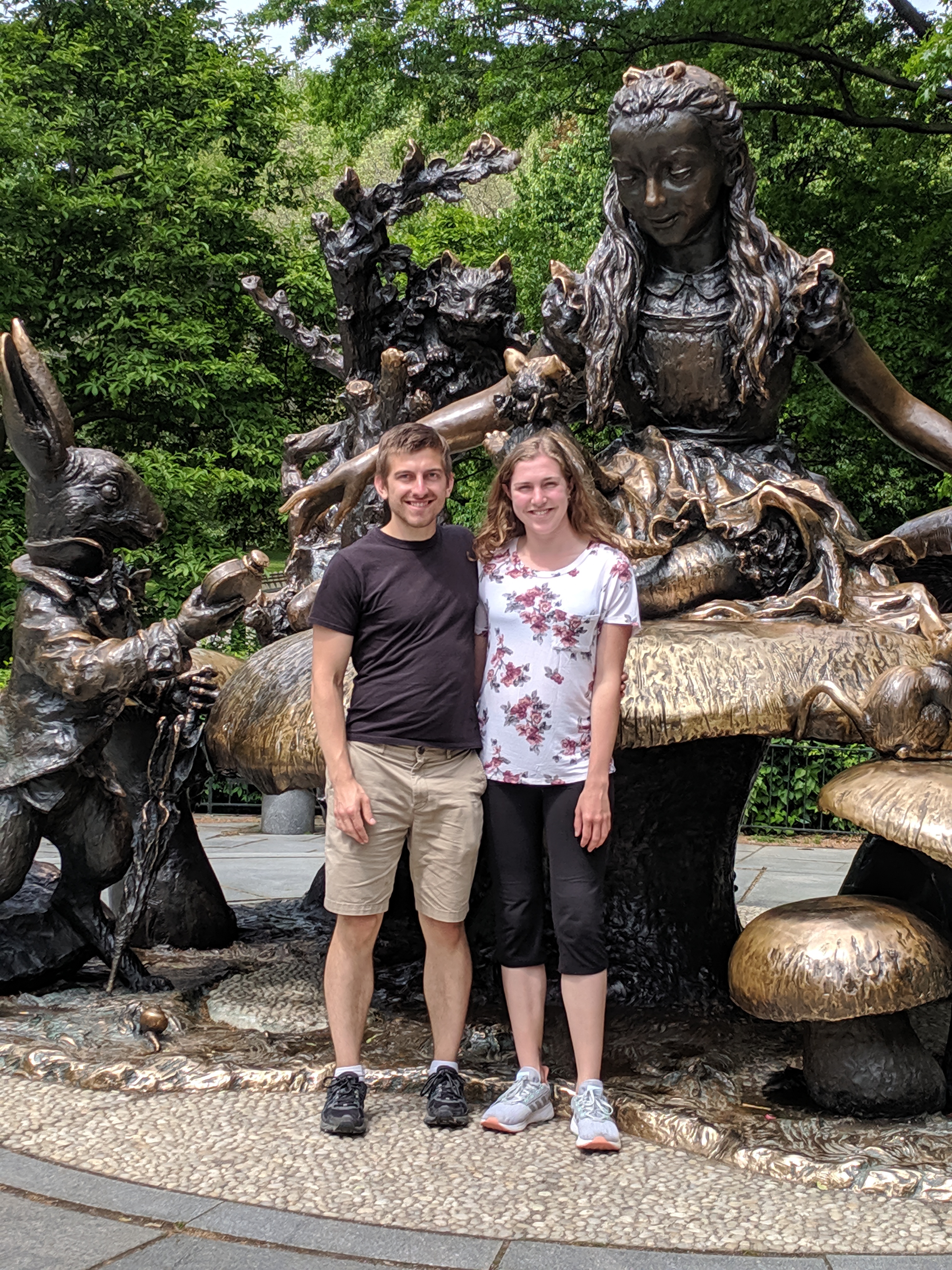 Chicago
We went to Chicago to root on my sister on in the Chicago marathon. While we were there I took Rhiannon to some of my old Chicago haunts and we got the iconic Chicago photos.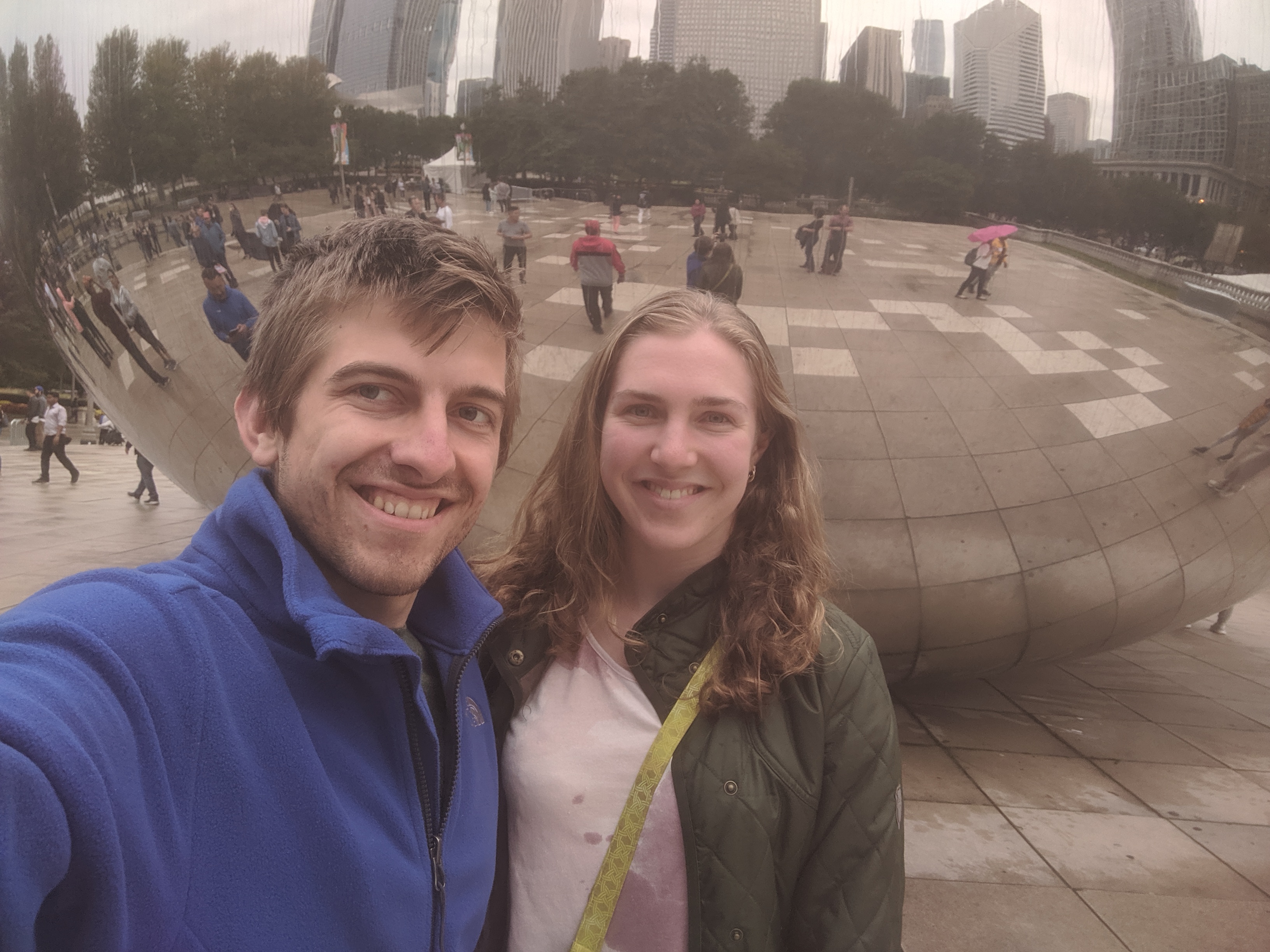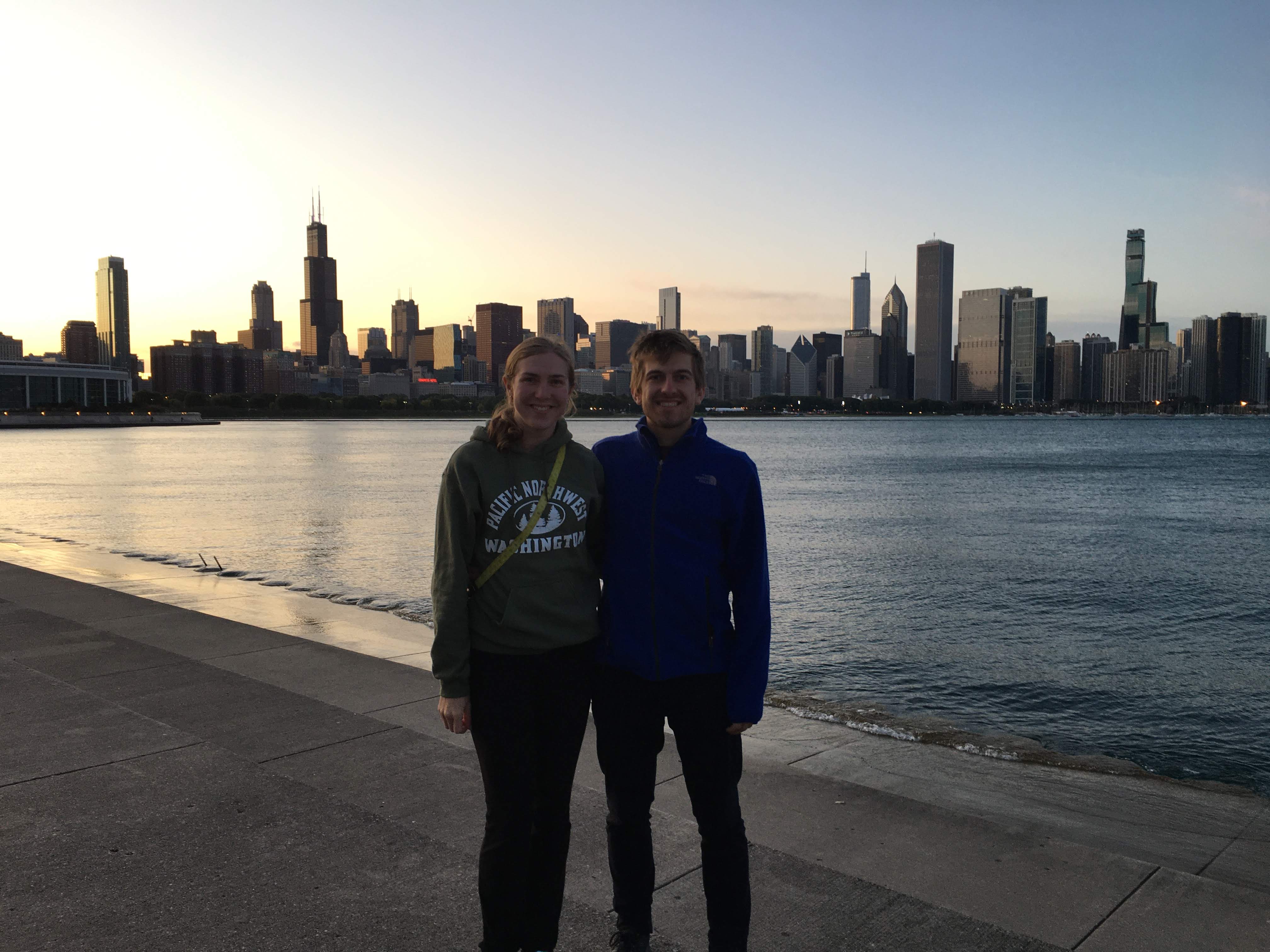 Road trip to Washington
I've covered this trip extensively here and here but I can't stress enough how fun it was. Here are some behind the scenes photos.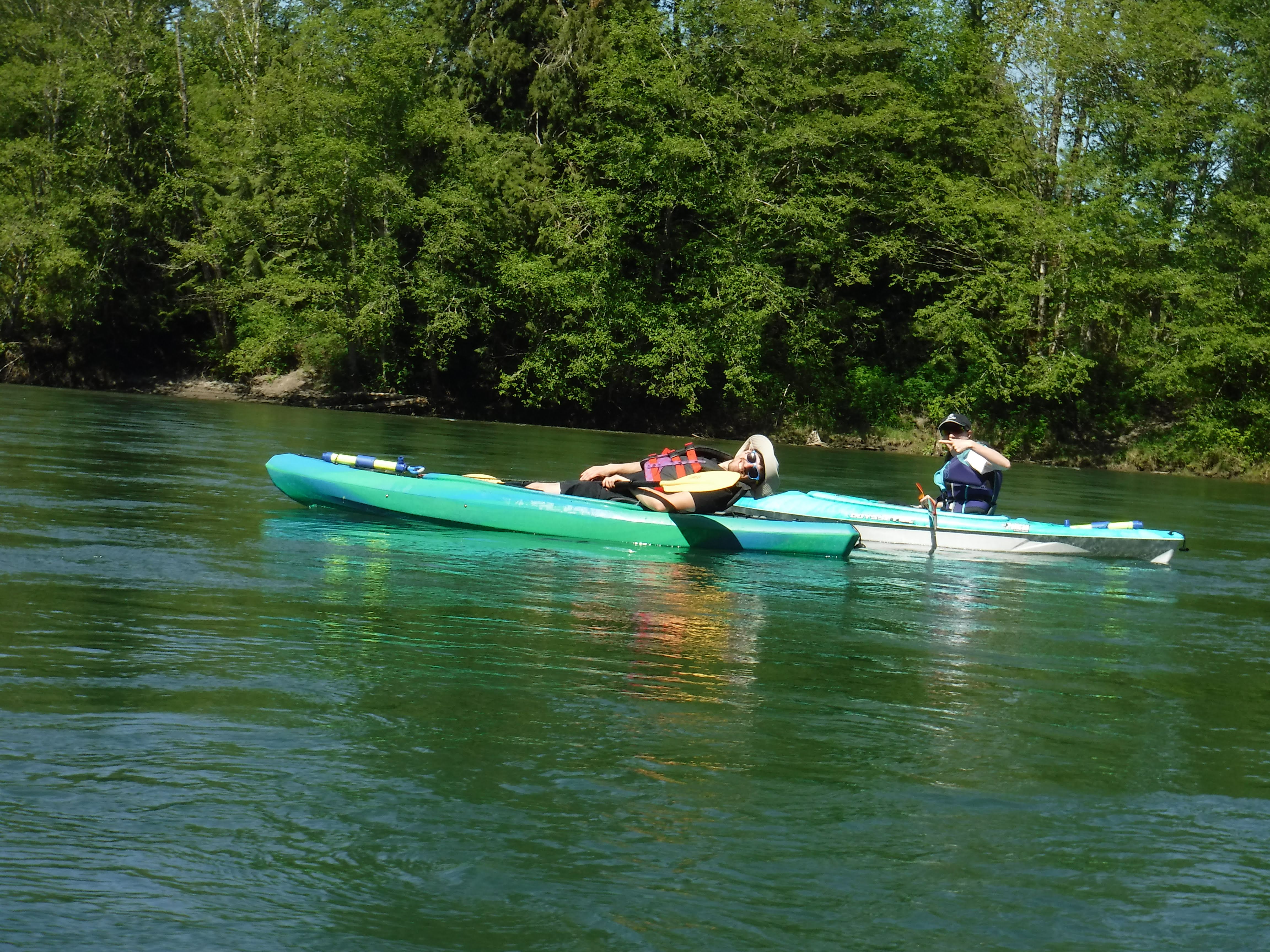 I thought I had to lean back to get in to the photo.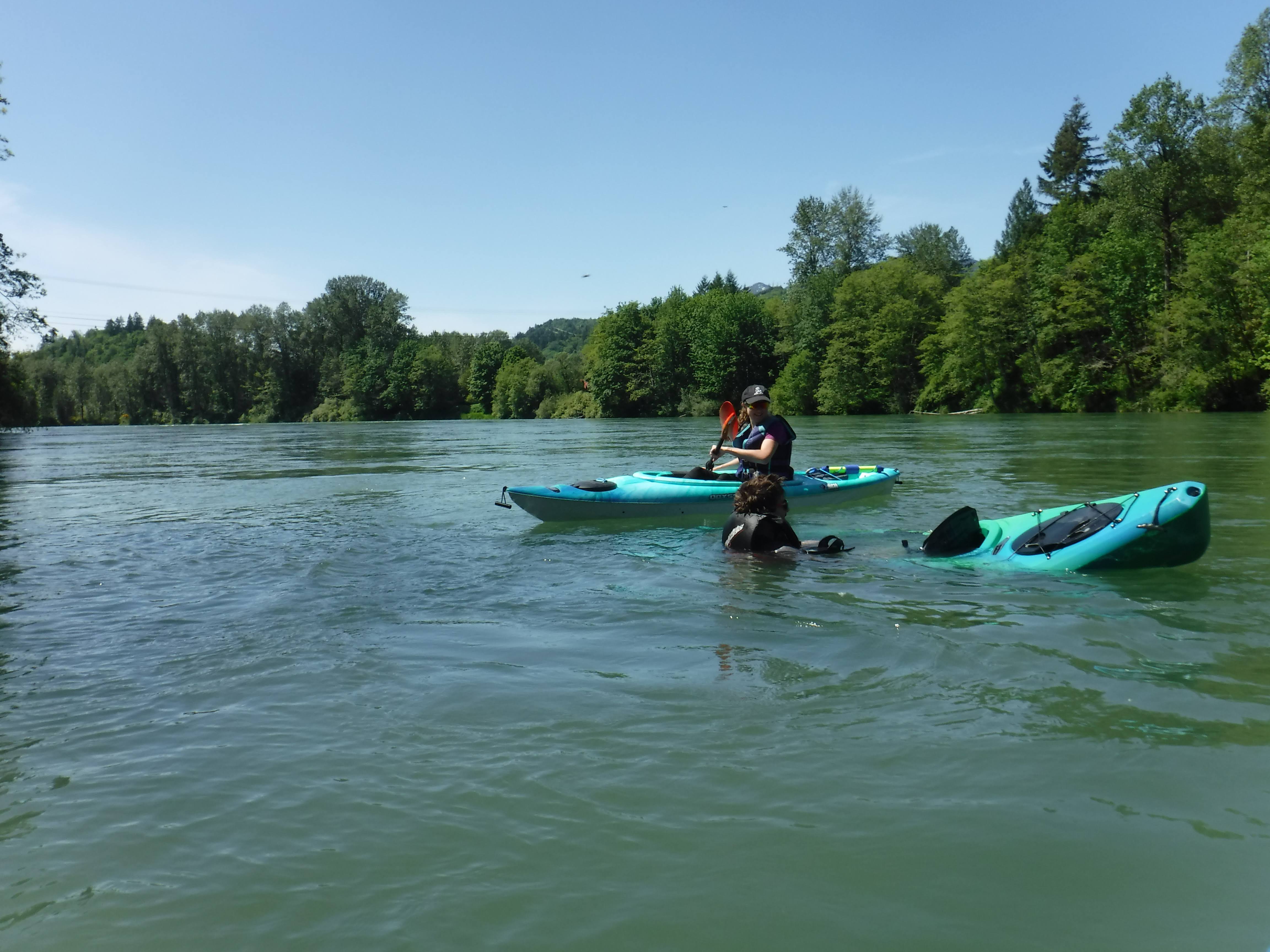 This one was all Rhiannon's fault. She said "I don't think you can go under that branch". But I sure could go under that branch!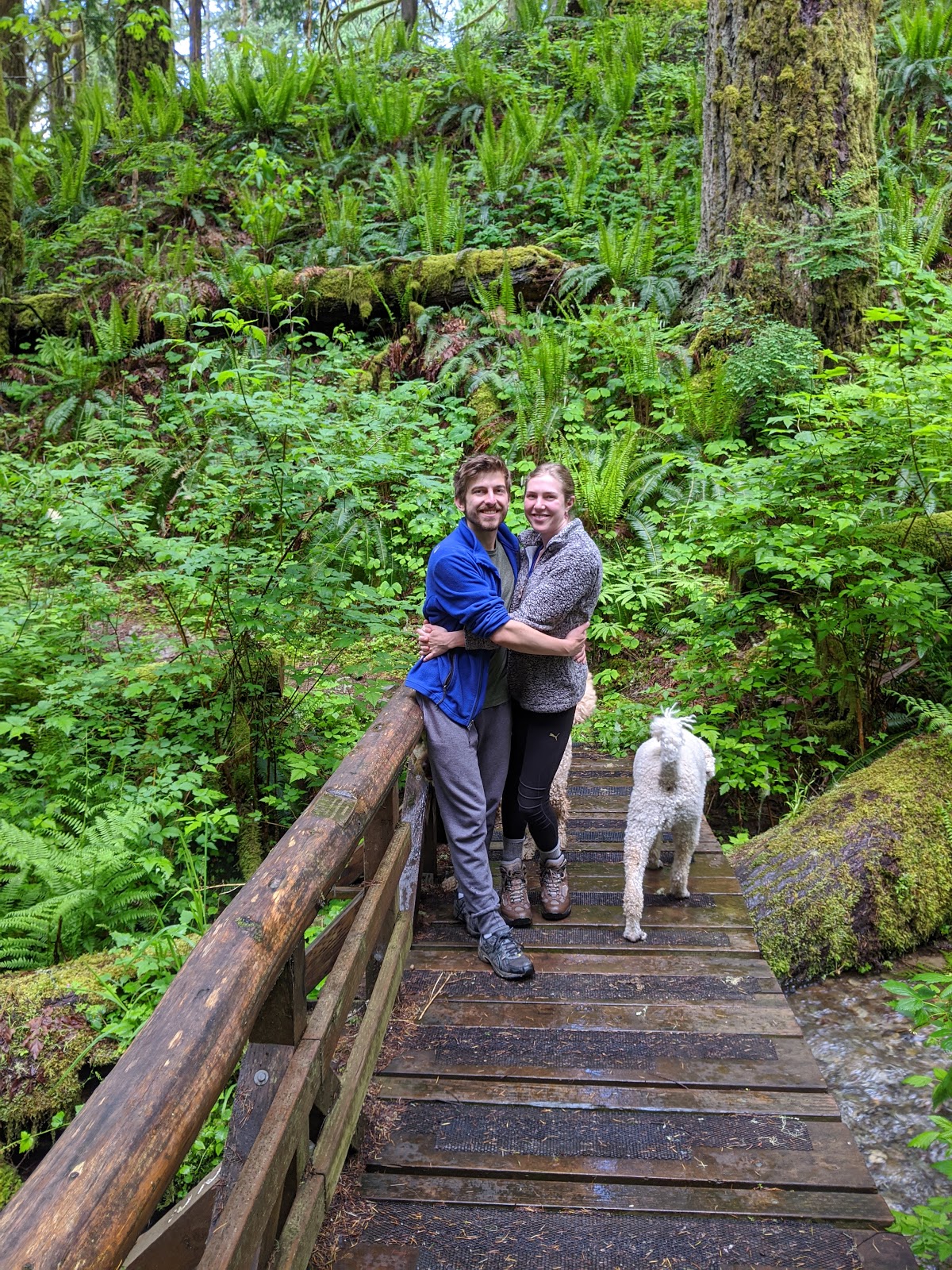 Engaged
I'm so happy and excited to be engaged. Here are some bonus pictures of us together!